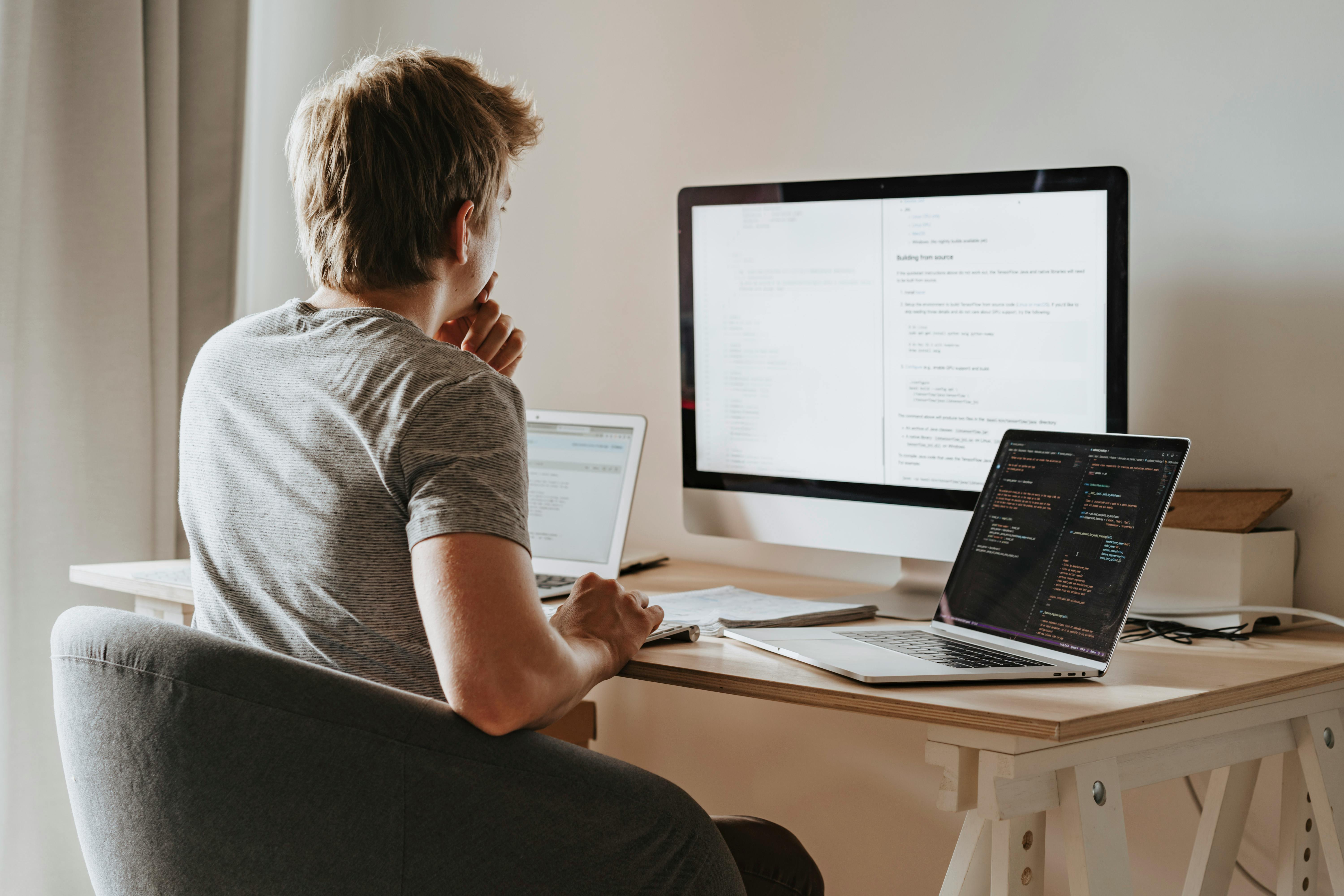 These days, most people are interested in learning how to code. As more and more of our daily and work life functions involve technologies, understanding the principles of coding languages is crucial — and the demand for computer science education reflects that. Market research from Technavio found that the global coding boot camp market size is expected to grow by $1.20 billion by 2026. This increase in student enrollment is attributed to the low cost and shorter duration of boot camp training, especially compared to formal education alternatives.

In fact, some employers have foregone relevant bachelor's degree requirements for roles that require coding knowledge. People are also learning how to code at earlier age groups by having kids create VR games on the Babylon.js framework, for example. As coding training and education become more and more accessible, industry professionals who have never considered it an option may be pressured to try and learn — but should they?

Today, we'll explore some of the reasons coding training may be essential for all professionals:

No-code and low-code still need coding knowledge


In a time of global digital talent scarcity, businesses have adapted by using no-code and low-code platforms to allow for AI application developments — even from employees who aren't technically qualified. According to insights on AI democratization from Fortune, aside from making complex technologies more accessible, businesses also benefit by the ability to develop algorithms faster using these platforms and do so at lower costs. However, while offering convenience, no-code and low-code platforms and tools still require solid knowledge of principles and relevant data to be used successfully. Employees tasked with using these platforms should also be aware of their associated risks.

Coding prepares us for the future of work


As digital technologies continue to develop and evolve, businesses across industries will want to adopt the latest technologies and the most qualified talent to gain a competitive advantage in the market. Recently, LHH published Dick Verburg's insights on learning, where he highlighted how only 9% of human resource officers feel their workforce is actually prepared for the future of work. Verburg emphasizes the importance of businesses shifting away from "buying" talent towards "building" on the existing workforce instead through initiatives and approaches to employee learning. Companies that invest in training their employees how to code may find new roles for this talent which can elevate existing business processes.

Coding is everywhere


While industry professionals may be hesitant to pursue coding training or education because it is outside their field or career path, it isn't easy to be sure of that these days. As the technologies continue to evolve and create new data that call for new automation and processes, coding knowledge and expertise will continue to be required, making applications that are easier to use available for consumers. Supermodel and entrepreneur Karlie Kloss' feature on coding and the future of fashion is an example of coding expertise seeing value in markets outside of big tech and Silicon Valley, and fashion is only one among many industries that will rely more and more on technologies. Kloss also highlights another practical benefit of learning to code, that is, to develop strong problem-solving skills.

While skipping out on learning how to code may not harm your existing work or career, you might just open doorways to new and exciting opportunities in the future if you take the time to learn even the basic principles of it, or face a realm of possibilities if you choose to pursue coding deeper.